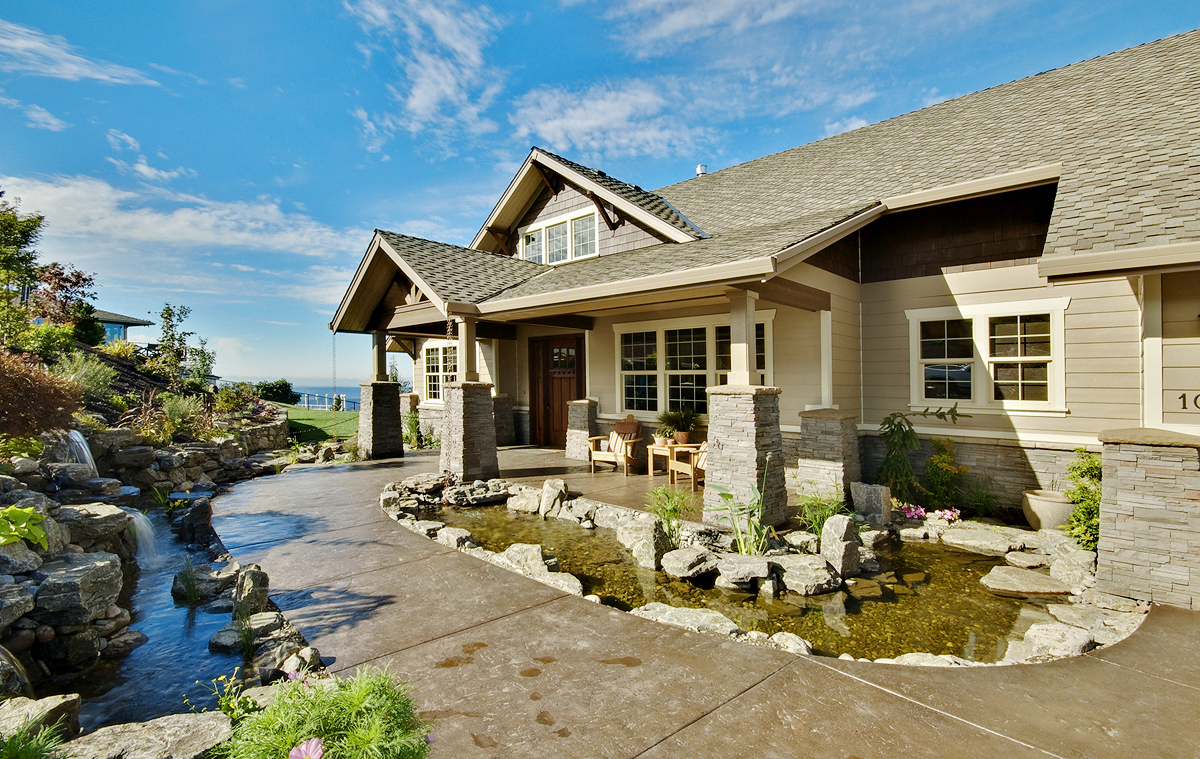 This design was built by Westlake Development Group and featured in the 2008 Portland Street of Dreams.
This Craftsman-style home with an inviting front entrance is situated on a downward sloping lot on Mt. Scott, and was designed to take in the beautiful westward views. This home has many luxurious features such as corner windowed soaking up in the owners' suite, and a butlers pantry off the kitchen.
Tour comments heard were, "I could see myself living in this house", "a home I could kick my feet up in", "comfortable, liveable home", and "I'd never leave that bathtub".
(To view photo gallery of this design click "Photos of the Pacifica 30-683" to open blog post)
[Quote section]
[Product Hero section #1]
[Product Hero section #2]
[Product Hero section #3]
[Product Hero section #4]
[Product Hero section #5]
[Carousel description widget]
[Product carousel widget]