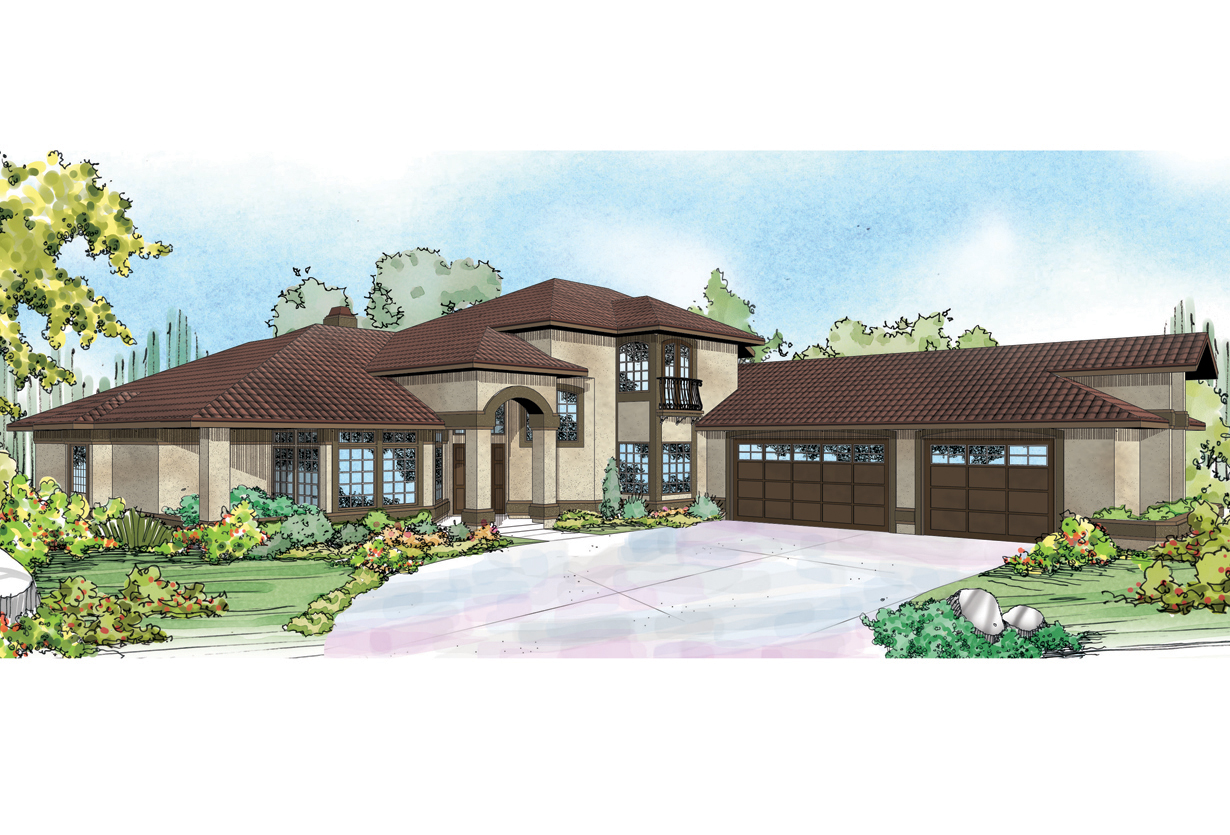 Pasadena lets the sunshine in

Named the Pasadena, this house can't help but evoke its namesake area is sunny Southern California. Its tile roof and stuccoed exterior might also put viewers at heart of the Mediterranean, Florida, or even the American Southwest.

While bathing the inside in sun light, Sparkle is added by dozens of wide windows to all or any edges of the outside.

The court is accessed by more French doors in the sitting section of the Pasadena's posh owners' room. Closets with folding doors fill one full wall of the package, and that's in addition to the huge walk in closet off of the toilet.

A transverse hall reductions over the room facing the entry. At its proper end, the stairs are accessed by the hallway, living area and home. A big study and an exceptionally spacious owners' collection are to the left. The family room is nearly straight-ahead from the access, and you can reach the kitchen via this route also.

Stirring containers there, you face into a window-brilliant space with French doors in the rear that open into what could possibly be a workout room, atrium, sewing room, or whatever suits. French doors in both family room and exercise room improve air circulation and offer quick access to an extensive courtroom.

Upstairs, three more rooms and a two-section toilet cluster around the loft. The leading bedroom offers arch-topped French doors that open onto an ornamental iron patio.
[Quote section]
[Product Hero section #1]
[Product Hero section #2]
[Product Hero section #3]
[Product Hero section #4]
[Product Hero section #5]
[Carousel description widget]
[Product carousel widget]