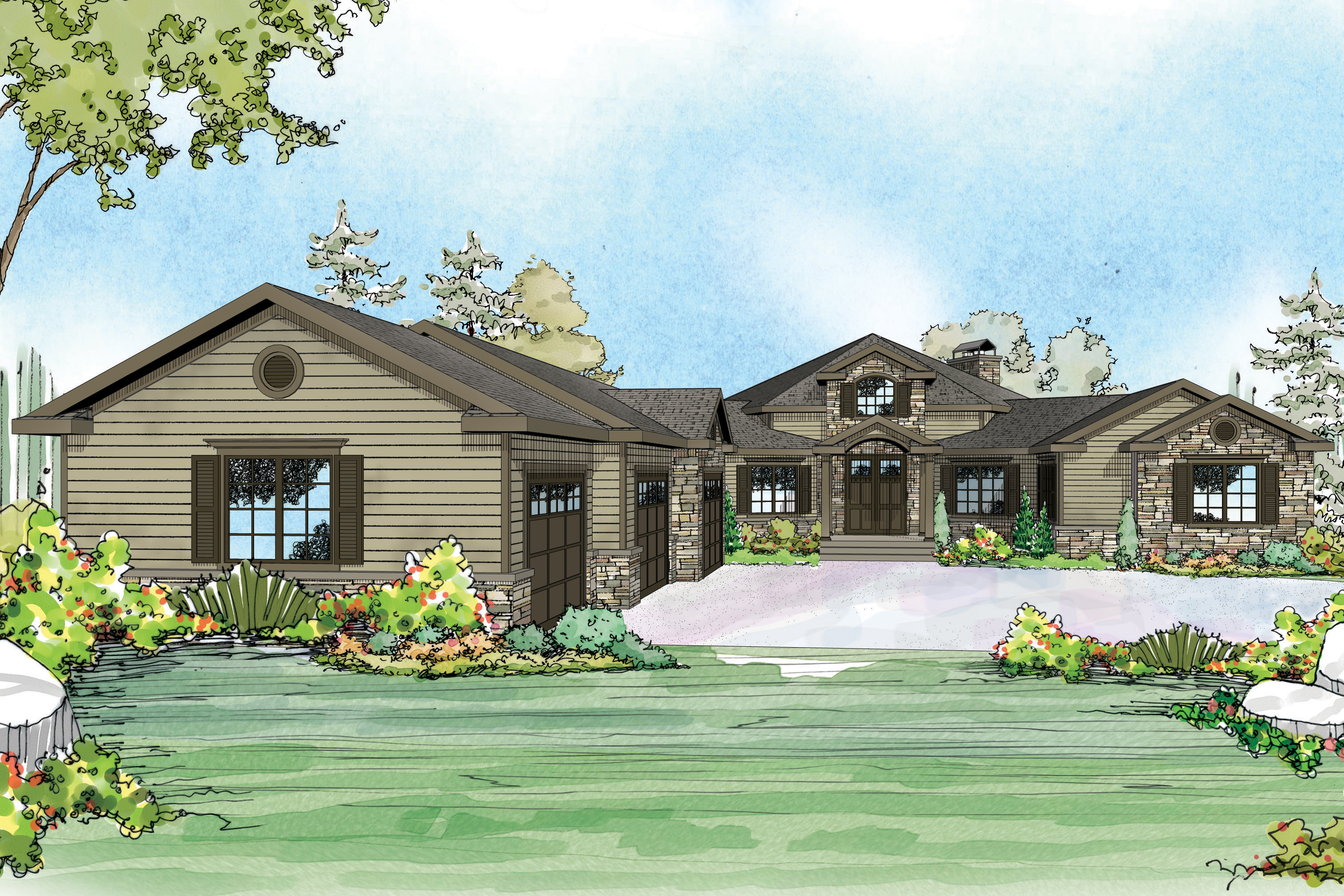 Guests are wowed by Hillview, inside and out

Walking through the European style Hillview can simply take your breath away. It's gorgeous inside and out.

Columns and a high arch frame the front porch, which is centered in front of a rising hexagonal roof with many side gables. A stone veneer colonnade spans the rear. Lower column sections bound an extensive covered terrace around the basement level that wraps across three walls of the hexagonal area. On the main floor, column tops link railings that edge a similarly wide deck.

On the main floor, arched clerestory windows crown wide multipaned windows that fill nearly all of two rear walls. A home entertainment centre and a stone veneer fireplace cover most of the third.
One side of the unusually large two-section kitchen is totally open to the great room. An eating bar rims the sink's peninsular counter, which looks into the dining area. Another eating bar rims the central work island, which also houses a pull-up mixer and a built-in ice maker. Appliances, including a large freezer, are built in.

Double doors open into a richly windowed two-story entry leading into the hexagonal great room. The circular staircase directly ahead of the entry curves up to a vaulted loft that covers half of the great room and overlooks the other half. Hidden storage lines two loft walls.

Surfaces and cabinets wraparound two sides of the spacious butler's kitchen, which also has a second sink and oven. A bedroom, bathroom and utility room fill out the space behind the kitchen, while the sumptuous owners' suite uses up a lot of the right wing.

A workout room and a third bedroom extend off the big hexagonal room about the Hillview's basement level.
[Quote section]
[Product Hero section #1]
[Product Hero section #2]
[Product Hero section #3]
[Product Hero section #4]
[Product Hero section #5]
[Carousel description widget]
[Product carousel widget]