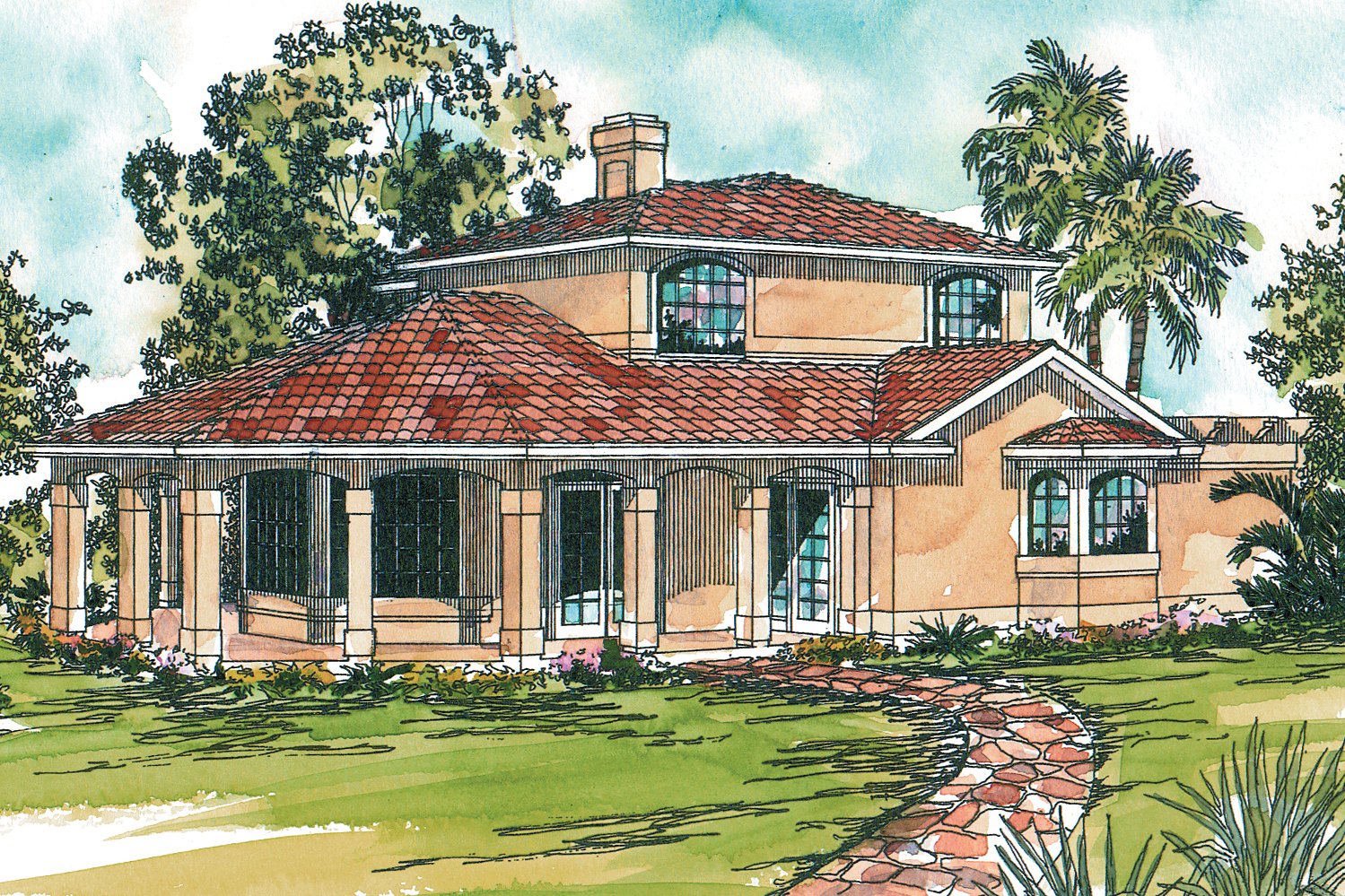 The Lauderdale is a vacation home designed to take full benefit of a breathtaking view. Built on the plot of beach or river-front land, this home lets you continue enjoying the out-of-doors even when you step inside.

Stacks of glass complete a lot of the wall space on three sides of the lofty vaulted great room. Sliding French doors on two sides open onto an awesome, statuesque colonnade that wraps for this spectacular living area and provide cross ventilation.

A large fireplace acts as a warm center point on cold days and separates the great room from the dining room. The ceiling in front of the fireplace is higher than the rest of the great room -- a full two stories up.

The u shaped kitchen is brightened by a bay window and has lots of counter space. A concise, piggyback washer/dryer combination is situated in a alcove underneath the stairs. Sliding doors open onto a small back deck shaded by a wooden arbor. This area could be screened in if so desired.

Both the lower and upper bedrooms have bathrooms and walk in closets. The upper bathroom is somewhat larger and includes a corner shower. The compartmentalized lower bathroom allows grooming activities to be performed by one person at the basin while another uses the tub or toilet in complete privacy.
[Quote section]
[Product Hero section #1]
[Product Hero section #2]
[Product Hero section #3]
[Product Hero section #4]
[Product Hero section #5]
[Carousel description widget]
[Product carousel widget]