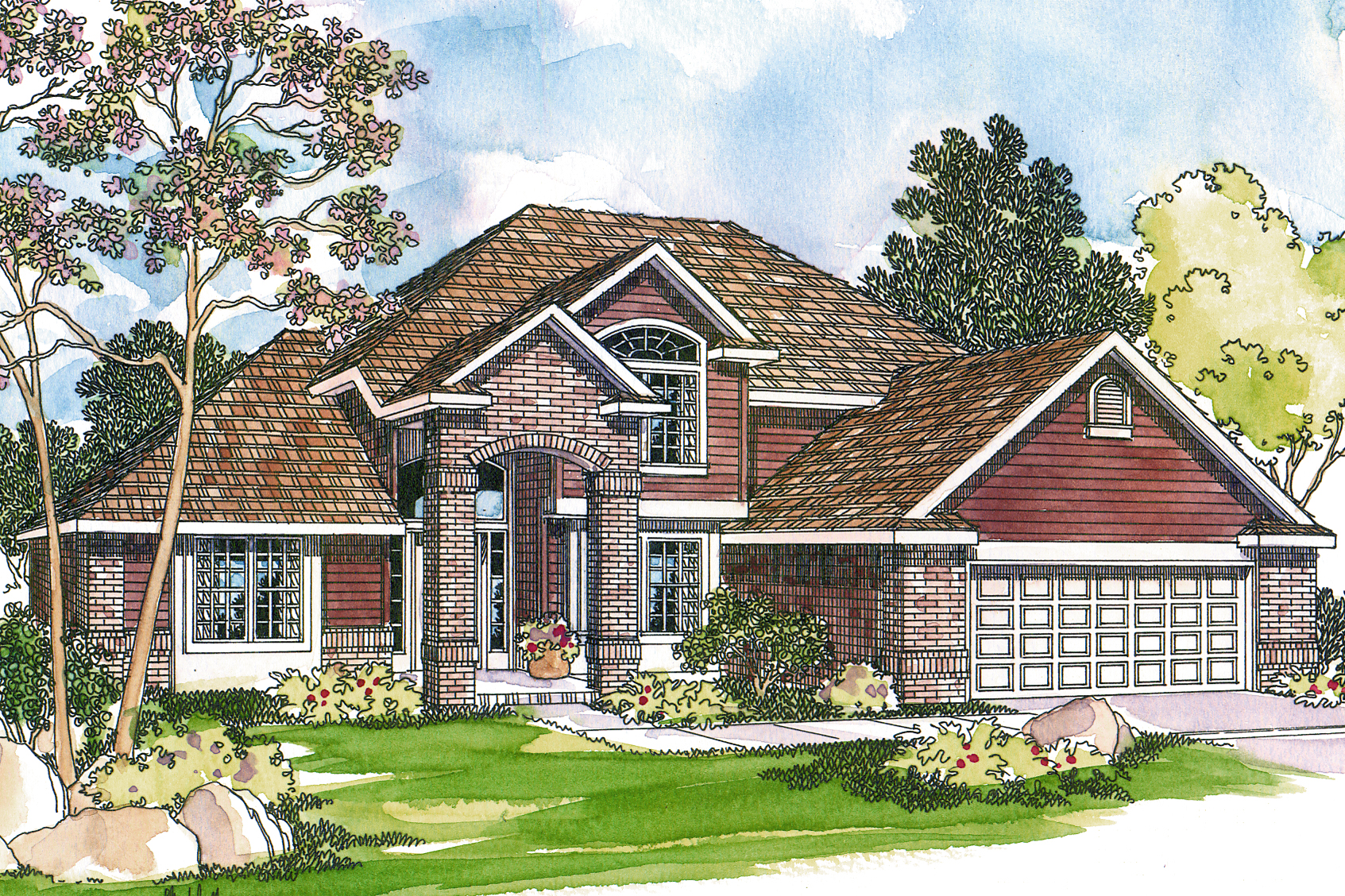 The Coleridge's increasing archway makes a stunning first impression. Equally interesting are the fanlight and stacks of multipaned windows clustered beneath the center gable. This midsize traditional house plan has got the feel of a much bigger house, particularly in its main gathering areas.

Entering, you step right into a large lobby with a lofty 17-foot limit. Sidelights provide natural light. Two rooms, your bathrooms and a big recreation area are on the second level.

Attractive square posts draw your kitchen access. And a delightful kitchen it is. Standing at the corner sink, you've a fantastic view out windows on two sides. Potted plants will grow in the inviting space facing the drain.

Roof height in the living room 's almost as high as in the foyer, and multipaned windows fill all of the rear wall. This blend produces an exceedingly bright and substantial gathering space. Situated, the direct-vent gas fireplace serves as an attractive center point, particularly on gray days and dark evenings when it is most needed.
The Coleridge's master suite is well-isolated from the busyness of the kitchen, as well as from music in the secondary bedrooms. Its private bathroom boasts a large walk-in closet, dual vanity and enclosed shower and toilet.
Its exclusive bathroom boasts a large walkin closet, dual vanity and enclosed shower and toilet.
[Quote section]
[Product Hero section #1]
[Product Hero section #2]
[Product Hero section #3]
[Product Hero section #4]
[Product Hero section #5]
[Carousel description widget]
[Product carousel widget]