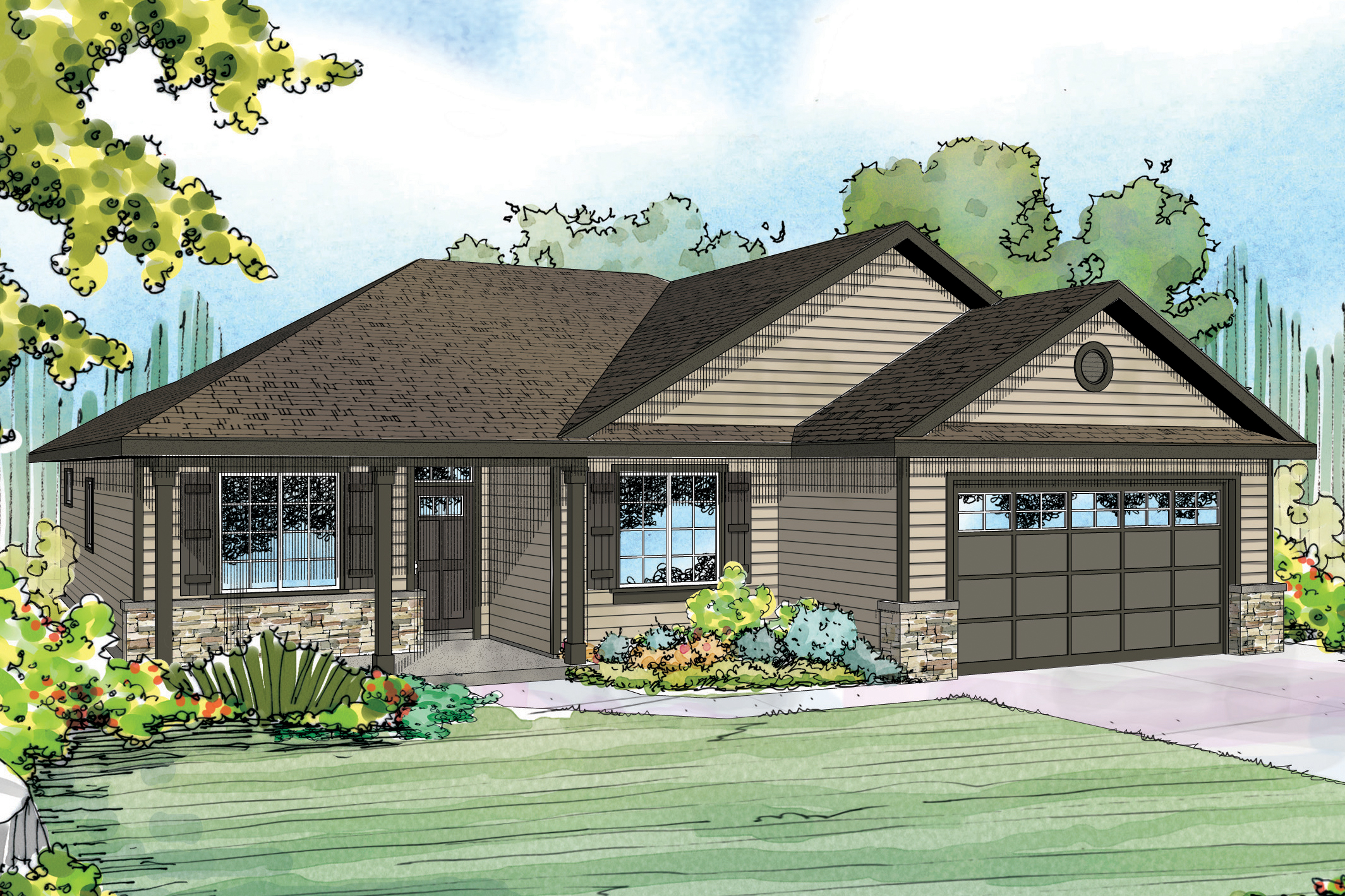 Multipaned windows, decorative shutters and front gables put a welcoming face to the Eastford. Stone veneer wainscoting and slender posts add to the exterior appeal of this mid-size ranch house plan.

Entering via the covered patio, you step into a vaulted entry leading right to the spacious vaulted great room at the rear. But not before passing a wide opening on the left, and a hallway to the right.
The left opening accesses a room that could be a parlor or den, and links up with the kitchen through a pocket door. The hallway on the right takes you to a wing of private spaces: a bathroom, two bedrooms, and what could be a third bedroom, home office or study.

Side windows let even more light into the dining room and kitchen. A flush eating bar bounds the two spaces. Cabinets, appliances and a wide sink line four sides of the kitchen.

Sun light washes into the great room and dining room through windows that fill most of the rear wall. The dining room windows slide open, offering easy access to a covered patio, which may be screened. A fireplace is located to the right corner of the great room.

Laundry appliances are mere steps away from the bedrooms, in a convenient pass-through utility room/mud room with direct access for the Eastford's two-car garage. The utility room comes fully furnished with plenty of cabinetry, folding tables, and a deep sink.

[Quote section]
[Product Hero section #1]
[Product Hero section #2]
[Product Hero section #3]
[Product Hero section #4]
[Product Hero section #5]
[Carousel description widget]
[Product carousel widget]