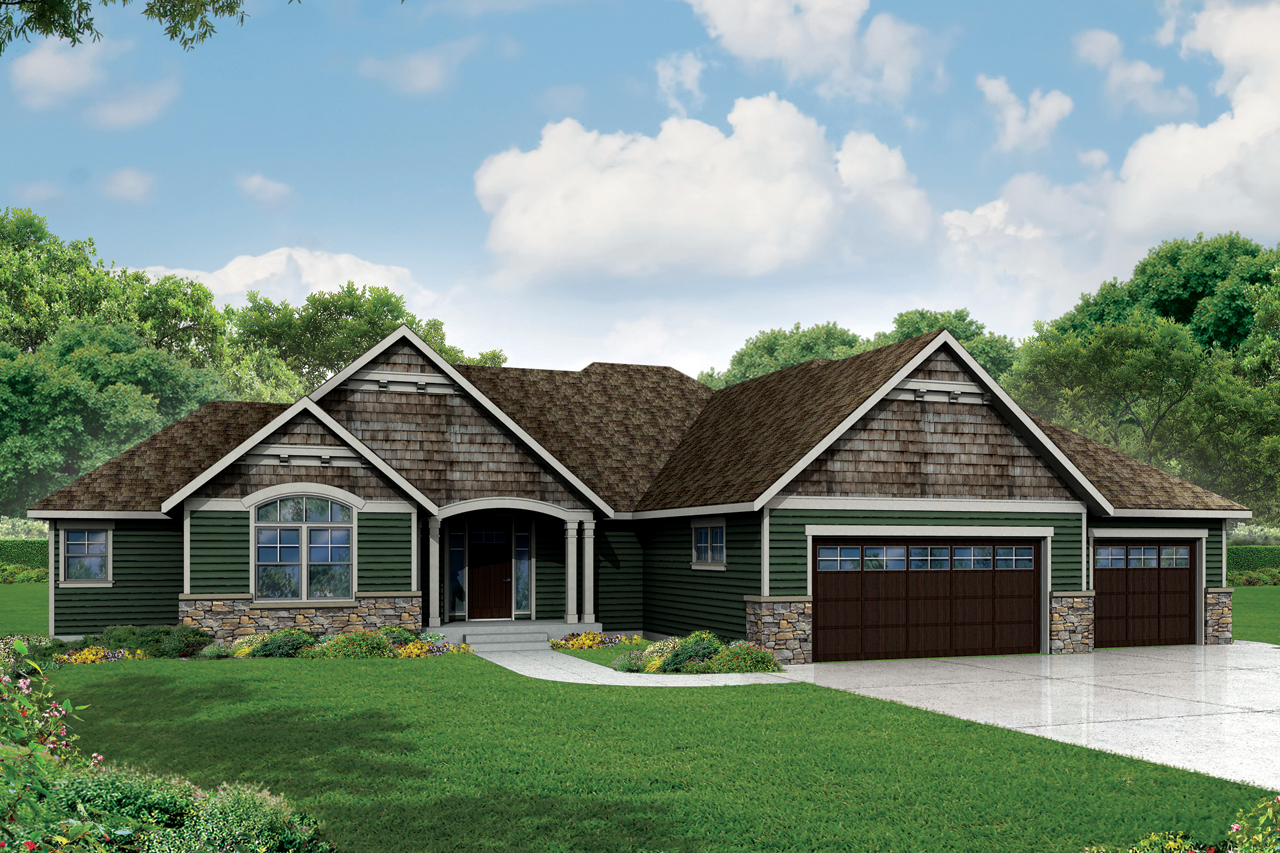 Not much is little about the ranch-style Little Creek house plan. The roomy linked gathering spaces at its center are ideal for entertaining, while a den and three bedrooms offer plenty of privacy.
Craftsman accents add charm to the exterior. Inside, living spaces are on one floor, but the unfinished basement below offers room for expansion. Space for a lift hides behind a door off of the entry.
A corner fireplace warms and brightens the high-ceilinged great room. Wide windows, stacked two high and rounded at the top, face onto the covered vaulted rear patio. Standing at the kitchen sink, allows you can take it all in at a glance.
Eating bars rim the kitchen's island. Counters and cabinetry, plus a deep pantry, wrap around three sides. Natural light spills in through windows on two sides of the dining room.
Utilities, a mud room, bedroom, den, and bathroom fill the right side, which links with the three-car garage. The luxurious owners' suite and another large suite fill out the left side.
[Quote section]
[Product Hero section #1]
[Product Hero section #2]
[Product Hero section #3]
[Product Hero section #4]
[Product Hero section #5]
[Carousel description widget]
[Product carousel widget]