You've decided it's time to update and freshen up your kitchen. Remodeling your kitchen doesn't have to be a daunting experience as long as you keep a few of these tips in mind.
Understand The Kitchen Triangle
The kitchen triangle takes into consideration the position of the stove, refrigerator and sink to have free access to use each workstation. Each place should be within easy access to the other for quick cooking, yet spaced out far enough where if multiple people are in the kitchen that everyone isn't bumping or tripping over each other. The stove, sink and refrigerator should be less than 20 feet away from each other but more than ten feet in proximity to give enough space.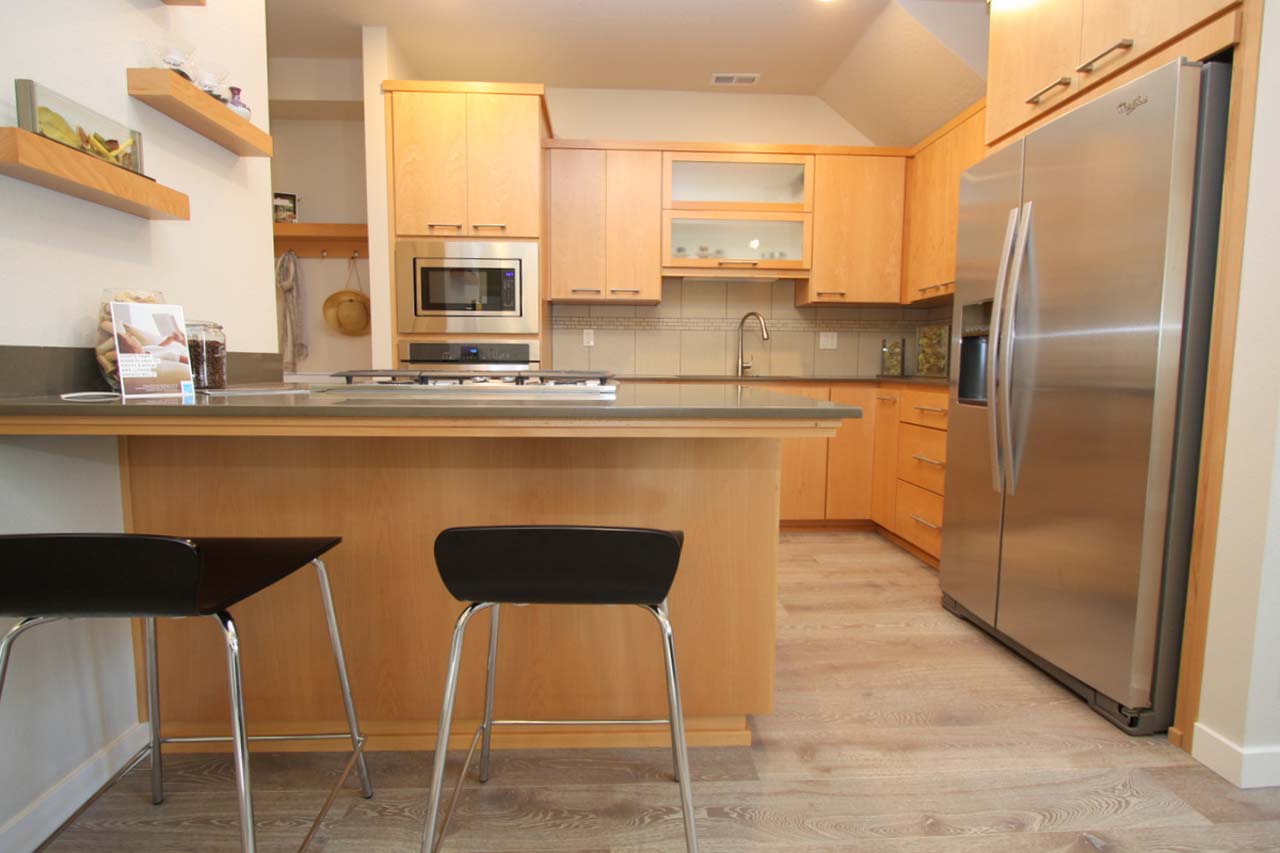 Maximize The Space With Enough Storage and Counter Space
For some reason, a person will have tons of counter space but few cabinets to store their items, or tons of cabinets but a very little counter to prepare food. You don't have to compromise on either storage space or counters. Consider cabinets that reach up to the ceiling for added storage and an island when you need more counter space.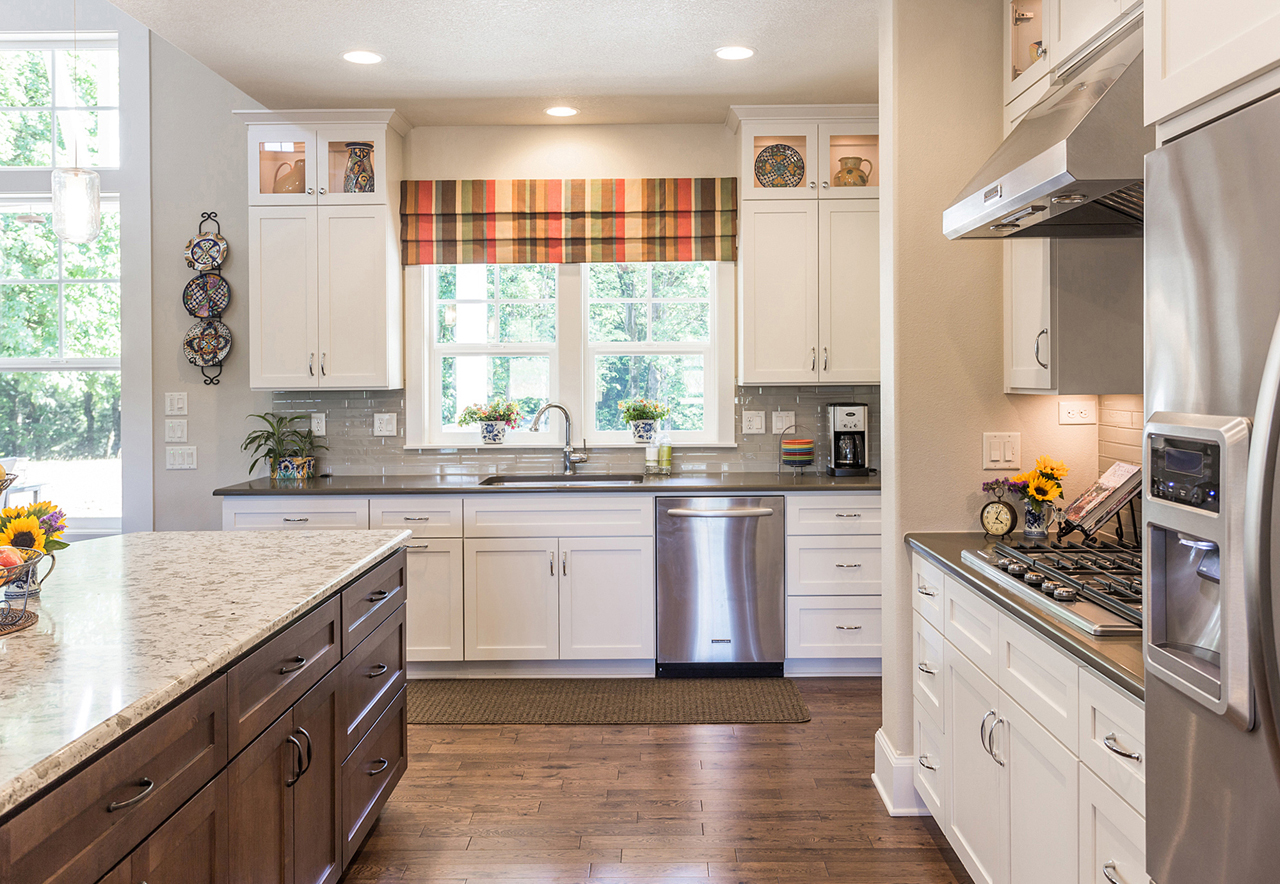 Have Enough Strong Lighting
Lighting is essential to ensure a safe working environment to prevent accidents. Countertops, sinks and stoves should have enough lighting to prepare and cook food safely. Natural lighting from windows can brighten up the space during the day. Yet when the sun goes down, the kitchen can look like a dungeon. Consider a mixture of lighting sources that combine natural light with artificial lighting such as overhead lights, pendant lights and under cabinet lights.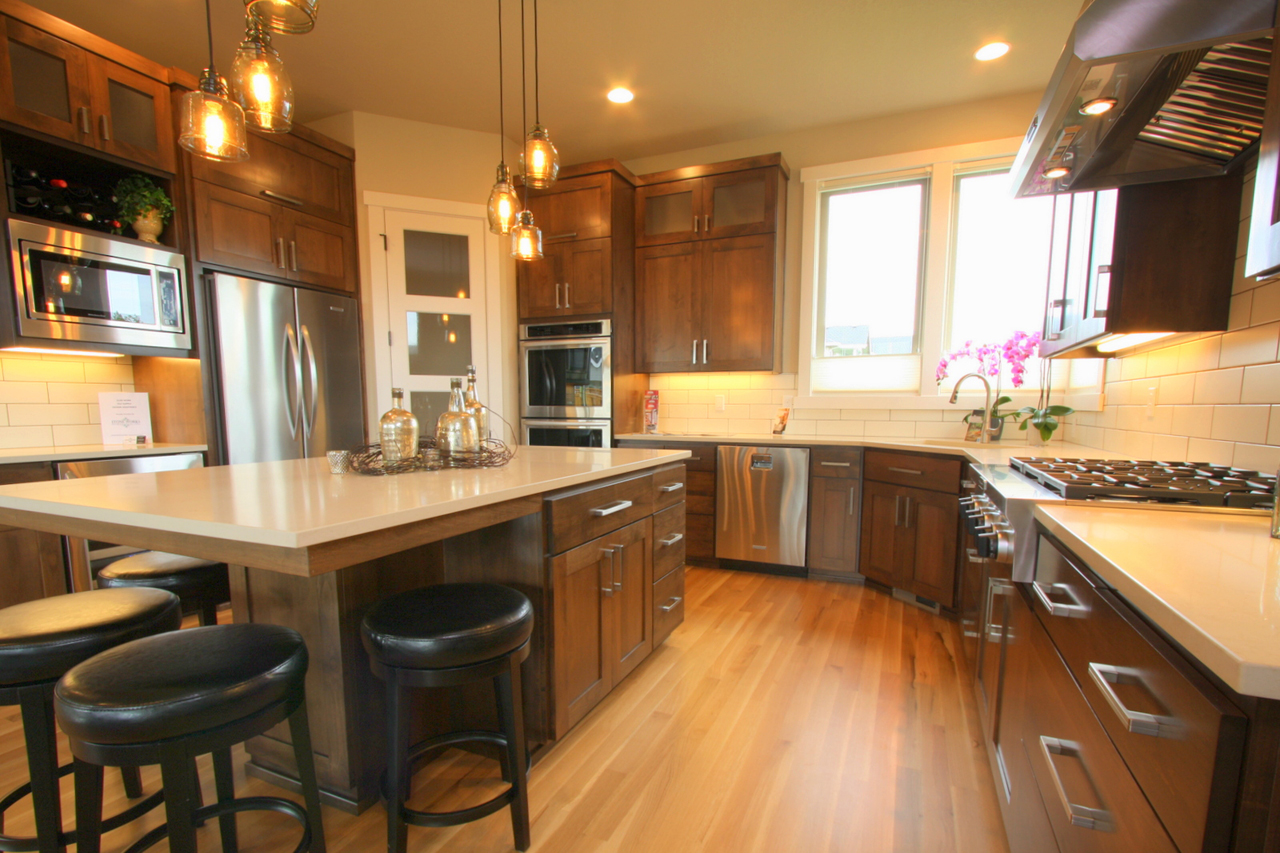 Factor In The Plumbing
Plumbing can ruin the perfect kitchen design every time. You have the ideas and the perfect design in mind as you order all the materials. Then later you realize that the setup won't work because of where the plumbing is located for the sink and dishwasher. Always think about the plumbing in the early stages of the kitchen design. If you have to move the pipes, you can get the plumber in early to place in new lines and then consider the placement of the other work stations in the room.
Perhaps the two biggest tips for people designing a kitchen is to develop a budget and stick to it no matter what. Many kitchen designs fail because a person doesn't consider the budget, as they go over it by large amounts for small aspects of the kitchen workspace. This problem can make the room look mismatched with high-end luxuries mixed in with cheap materials.
[Quote section]
[Product Hero section #1]
[Product Hero section #2]
[Product Hero section #3]
[Product Hero section #4]
[Product Hero section #5]
[Carousel description widget]
[Product carousel widget]