Is your perfect home plan a design with some unique features? Maybe a custom exterior or tailored floor plan features that go beyond the staple Craftsman inspired 3 bedroom home. If you are looking for a floor plan that offers something out of the ordinary, take a look at these three tending house plans.
Unique Farmhouse Plan - Kingsbridge 31-162
Inspired by the dog trot house plans of the Southeastern United States, the Kingsbridge is designed for the Northwest. A commond hallway traverses the lenght of the home connecting the great room to the core where the bedrooms can be found all the way through to the 2 car garage. The richly windowed great room is a comfortable and bright place to gather. A nice separation is provided between the gathering area and the sleeping area by dividing the two with the large entry hallway.
Unique House Plan with Open Floor Plan - Heartview 50-015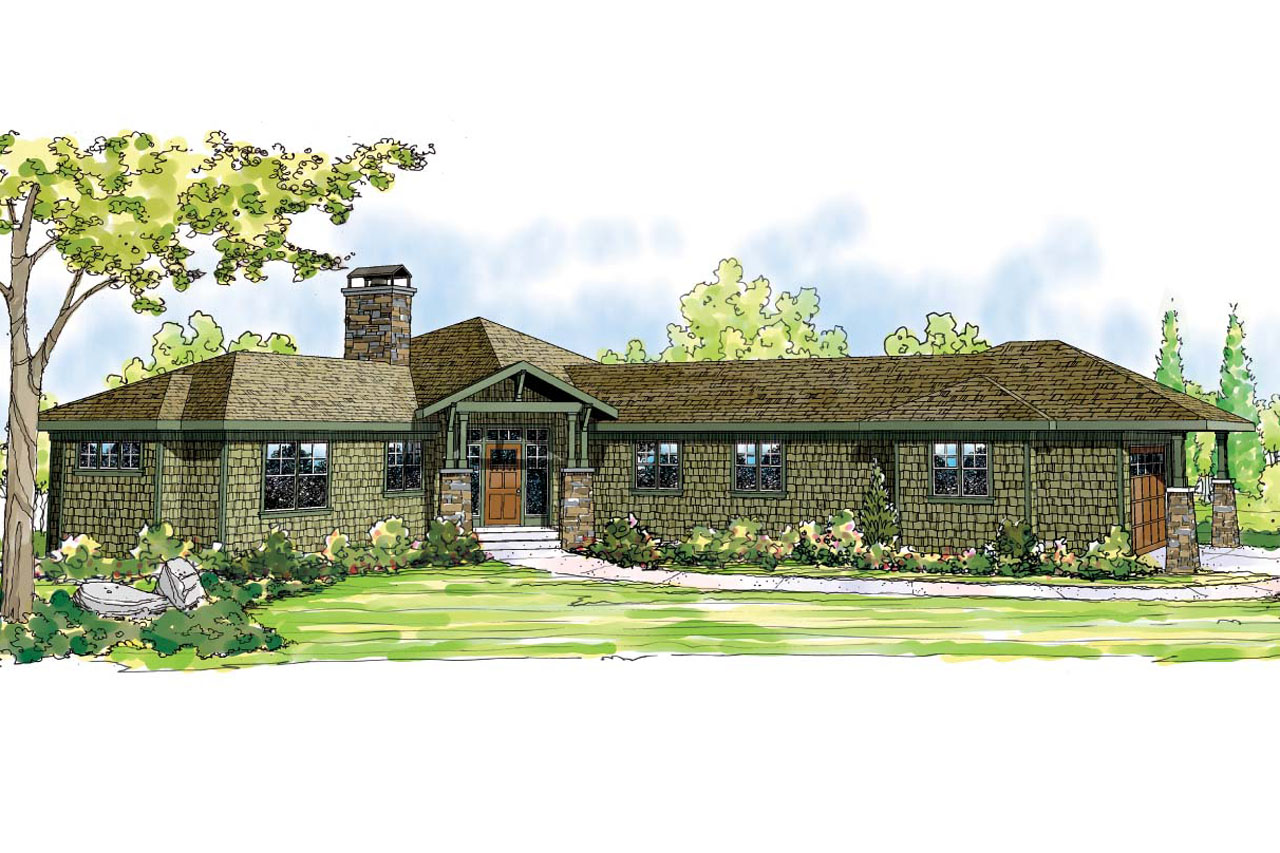 At the center of the Heartview is an open, great room where living, dining, and the kitchen are seamlessly connected. Along one wall is a cozy fireplace that can be enjoyed throughout the great room. A double set of French doors allow the gathering space to spill out to the patio on warm, summer days. Bedrooms are nicely separated in individual wings. The owners' suite is private and offers a well-appointed bathroom with separate shower and tub plus dual vanities and a large walk-in closet. Two additional bedrooms and full bathroom are in their own wing and with the utility room which connects the 2 car side entry garage.
Unique One Story House Plan - Estes Park 31-146
From the front, the Estes Park looks like a classic ranch house plan with Craftsman accents. The unqiue qualities of this design are found when taking a close look at the floor plan. First what appears like an extra car bay on the side is actually a canning room. The garage door and concrete floor make a comfortable and forgiving space for processing your favorite canning recipes. This space would also make a great space for homebrewing. Flexbility is a major feature of this floor plan, with a bonus room, recreation room, and unfinished basement level.
[Quote section]
[Product Hero section #1]
[Product Hero section #2]
[Product Hero section #3]
[Product Hero section #4]
[Product Hero section #5]
[Carousel description widget]
[Product carousel widget]