The farmhouse home design has long been a quaint, idyllic reminder of the very best of country living.
But as families have flocked to more urban locales in recent years, they've found that there are plenty of ways to combine the classic farmhouse charm with contemporary specifications.
As a contrast to the sprawling, functional farmhouses that have been a staple of rural communities, farmhouse designs in the 1,500 to 2,500 square foot range have become increasingly popular in cities and suburbs alike.
The House Plan Company has put together a collection of new, small farmhouse plans that appeal to any owner's tastes, despite a smaller footprint.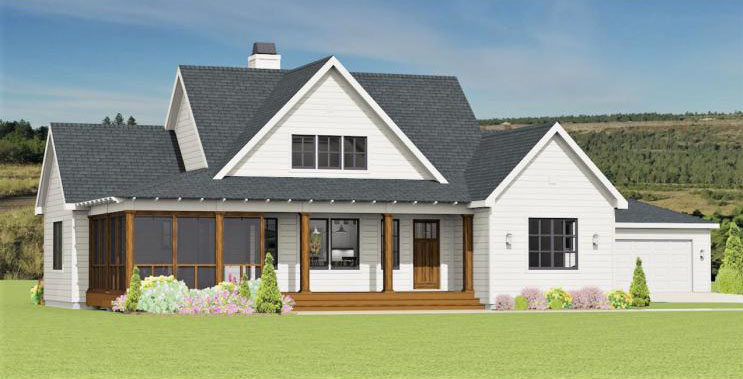 The #27667 design featured on The House Plan Company is a perfect example. Created by Jandi Designs, Inc. and coming in at just under 1,700 square feet, this single-story farmhouse plan fits three bedrooms, including a separated master bedroom, two full baths and a two-car garage, around a large great room and adjoining, open kitchen and dining room. The exterior evokes the classic farmhouse of memory, complete with exterior siding, and a large front porch that is screened to the side of the front entrance, all supported by vertical wooden posts.
For those looking for slightly cozier quarters, the #76091 design created by Design Basics may be an ideal fit. The 1,600-square-foot plan tucks an owners' suite and two additional bedrooms around a corner family room, kitchen and dining area. The plan includes an optional covered rear patio, adding some flair to this quaint wood framed plan with stick roof framing.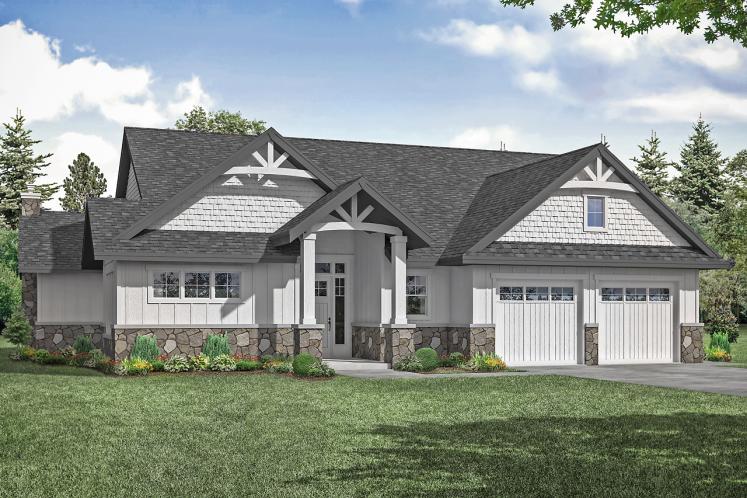 Some owners may prefer a bit more space to stretch out. For those farmhouse hunters, the Wesson #97194 plan by Associated Designs offers everything one could ask for, all in one story. At just over 2,400 square feet, it offers an exterior of stone, board and batten siding and shingle, beneath a combination stick and truss roof frame. Inside, vaulted ceilings provide a feeling of grandeur throughout much of the house, from the open great room, dining room and kitchen, and huge owners' suite with master bath and full walk-in closet. A vaulted covered rear deck includes an outdoor kitchen, making for a perfect location for barbecues or dinners with guests. A guest room, adjoining bathroom and small office on the opposite side of the house could easily be converted into an apartment unit.
A signature of the classic farmhouse plan is the porch, and the #48721 plan doesn't disappoint in this regard. Created by Legacy Home Plans, the nearly 2,300-square-foot design has a two-story floor plan with dual master suites, one on the main floor and one on the second floor, as well as a vaulted great room and kitchen, secondary bedrooms on each floor, and an attached two-car garage. But the highlight may be the covered porch that wraps completely around three sides of the home, creating an outdoor oasis to take in the scenery all around.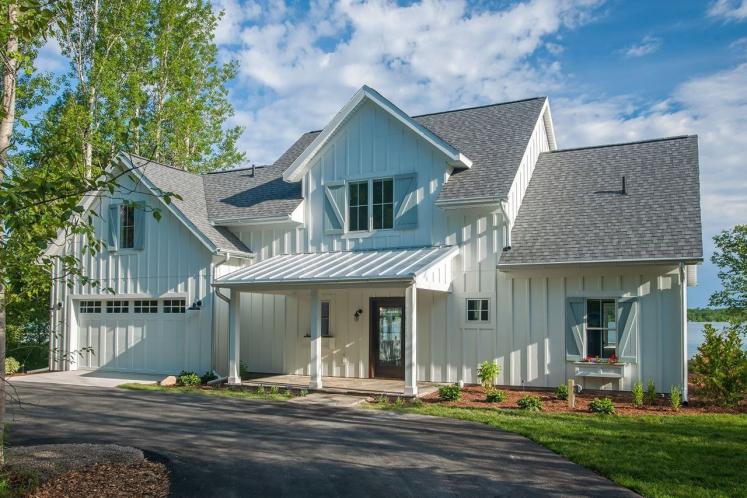 Finally, the Tall Cedar #30926 design by Sketch Pad House Plans recreates the idyllic feel of a farmhouse on just about any type of lot. The design has a sharp eye for detail, from its wood frame exterior and truss roofing to the exterior window shutters and covered porch supported by wooden posts. Inside, the two-story plan fits a ground-floor master bedroom, spacious kitchen, dining and living room, plus two second-floor bedrooms and a loft, all in just over 1,900 square feet.
[Quote section]
[Product Hero section #1]
[Product Hero section #2]
[Product Hero section #3]
[Product Hero section #4]
[Product Hero section #5]
[Carousel description widget]
[Product carousel widget]