With the holiday season upon us, celebration planning is underway and many homeowners ponder how to accommodate friends and family. Are there enough chairs at the dining table, is there room to add extra seating, and for those traveling to visit where will they stay? Lofts, bonus rooms, and living rooms morph from gathering spaces to bedrooms but with careful planning a home can more easily adapt to the demands of the holidays.
Homes with four bedrooms have been a rising trend in the residential design industry. The House Plan Company has a complete collection of designs dedicated to this floor plan trend and has highlighted four designs that prove you do not need to build a large 3000-square-foot plus home to have the flexibility afforded by four-bedroom floor plans.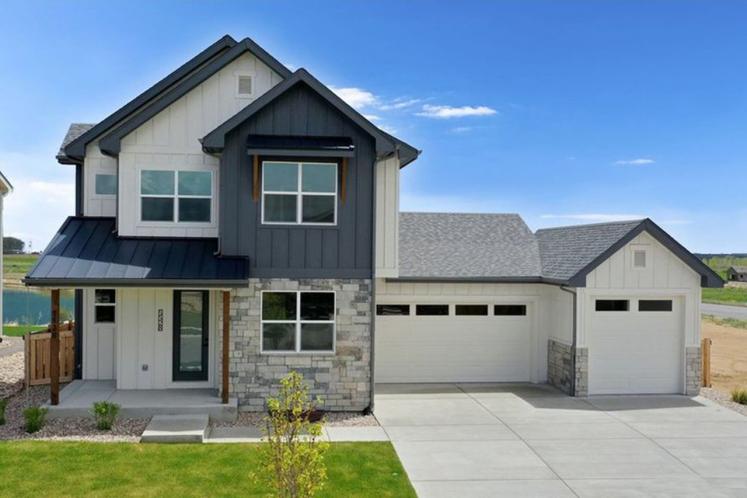 Wrapped in a modern farmhouse exterior, Design 89125 offers a 1967 square foot floor plan that proves you can have it all in a smaller home. The first floor is primarily filled with the great room. The open layout is great for holiday entertaining and allows people and conversations to flow throughout the living room, dining room, and kitchen. The flexibility comes in from the first-floor den. This space could serve as that four bedroom and furnished as a guest room. On the second floor are two additional spare bedrooms, each with a walk-in closet, plus the master bedroom.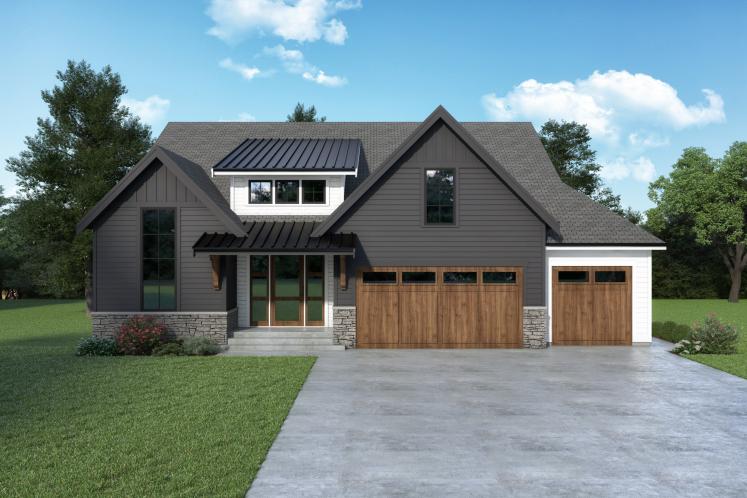 A stunning modern country-inspired plan, Design 99787 is filled with flexible spaces. From the street the home appears to be a two-story floor plan with farmhouse influences and an attached three car garage. Inside the floor plan provides homeowners with a main floor master bedroom, a home office, and an open floor plan. Upstairs are two additional bedrooms that share a full bath. The basement level is where this 2133 square foot home offers homeowners seasonal overflow space. A large activity room is in the walk-out basement and the designer has proposed an optional bedroom for those looking for a four-bedroom floor plan.
An eye-catching, classic farmhouse HPC Design 10138 is a one-story design that shines at entertaining. The large U-shaped, covered front porch will draw guests and family in through the double entry door where the foyer is open to the great room. In addition to the four bedrooms, which flank each side of the great room that fills the heart of this home, a study off the entry and tucked behind sliding barn doors could serve as additional holiday guest accommodation. Assuming the weather is not too frightful, the covered back porch boasts an outdoor fireplace where cocoa and smores can be enjoyed into the evening.
A blend of Craftsman and farmhouse influences grace the exterior of Design 41489. The floor plan offers an informal and laidback feel as the double front door opens directly into the great room. A ceiling transition helps to provide some visual separation to the otherwise open space. Those working hard in the kitchen to prepare snacks, or the holiday meal will not feel cut off from the festivities. An L-shaped island makes a great spot to serve up treats and provide additional seating. The screened porch extends the living room is a cozy place to watch the snow fall for those living in colder climates. Upstairs is a large bonus room, affording space for visitors to spread out.
The holidays should also be a time of relaxation and afford an opportunity to reset. How a space holds up to entertaining can aid or hinder the ability to find peace during a time of celebration, family, and friends. Four-bedroom floor plans afford year-round flexibility and do not require large footprints to live comfortably. Find more design inspiration and other great four-bedroom floor plans in The House Plan Company's collection of 4-bedroom house plans.
About The House Plan Company
Drawing on the nation's best designers and architects, The House Plan Company offers pre-designed house, garage and accessory structure plans to homeowners and builders on an easy-to-navigate website. The House Plan Company brings clients closer to its team of award-winning design professionals and architects to work cooperatively on customizing or modifying a house or garage plan to suit their needs. The House Plan Company at www.thehouseplancompany.com features a vast collection of house plans, garage plans and accessory building plans in many different architectural styles and sizes.
[Quote section]
[Product Hero section #1]
[Product Hero section #2]
[Product Hero section #3]
[Product Hero section #4]
[Product Hero section #5]
[Carousel description widget]
[Product carousel widget]