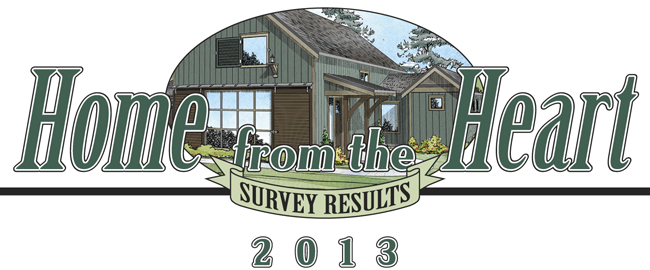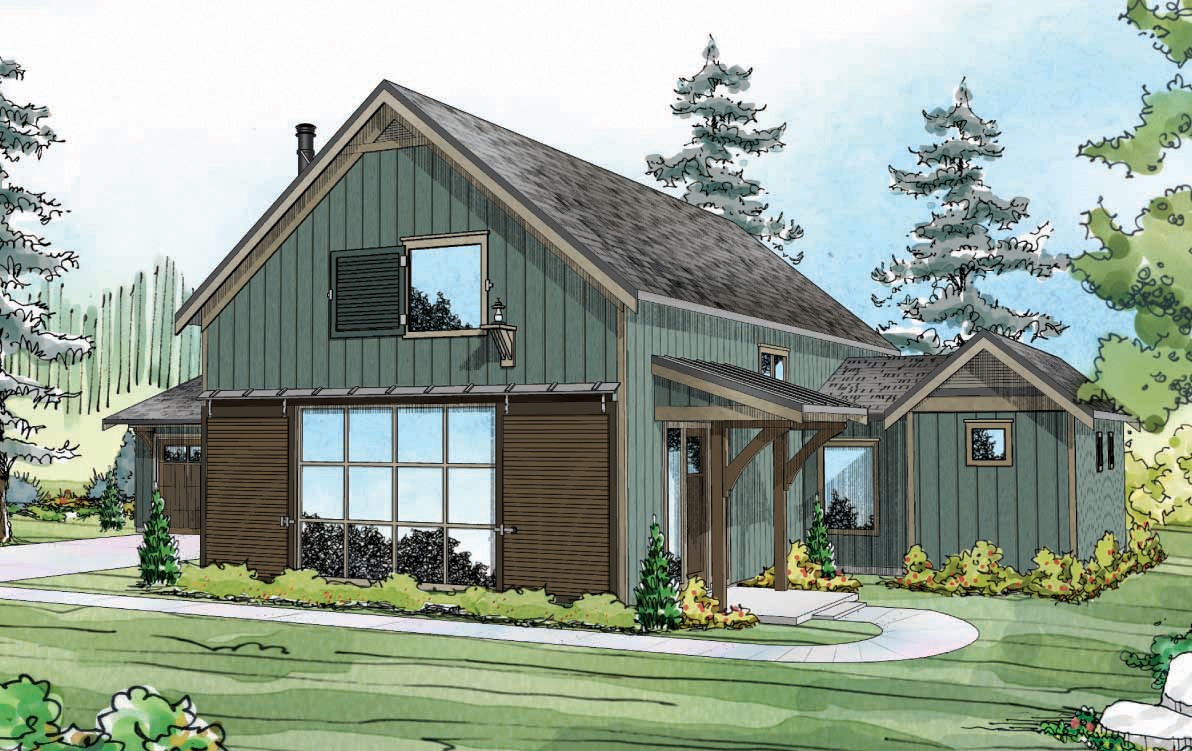 Fairheart 10-600 - The 2013 Home from the Heart survey home
What do families want in their homes? It changes a little every year, but much greater differences evolve over the course of a decade. Results just in from Associated Designs' 2013 Home from the Heart Survey show this to be true.
Ten years ago, people yearned for larger homes. The 2000-3000 square foot home was the most popular. This year, 1400-1800 square feet rated the highest, perhaps reflecting the economic realities of the times.
Style preferences have changed a great deal as well. In 2003, the contemporary exterior came out on top, followed closely by the nostalgic country-style home. This year, ranch-style homes were the most preferred, indicating a major comeback for this old favorite. The Craftsman-style home ranked second with 21 percent, actually quite close to the 25 percent it rated in 2003.
When it comes to floor plans, contemporary families appear to want more openness in their gathering spaces. Only 17 percent asked for formal living areas, down from about 50 percent ten years ago. More than 90 percent asked that their kitchen be open to the family room, as opposed to less than 60 percent back then. On the other hand, more than 90 percent now want the owners' suite isolated from the secondary bedrooms, up from 70 percent in 2003. A high preference for its location on the main floor held steady over time.
The desire for a woodstove or fireplace has dropped from 90 percent to about 75 percent. And it's notable, but not surprising, that computer centers have shot up from around 45 percent to around 65 percent. Green building practices were barely talked about in 2003. Now, most families are considering including at least some of these options in their plans.
Newspaper readers, Facebook and Twitter followers, like yourself from all over the United States participated in this survey. We send out a hearty "thank you" to all who did so. Your fresh input is invaluable for keeping our home designs in tune with what real families really want.
[Quote section]
[Product Hero section #1]
[Product Hero section #2]
[Product Hero section #3]
[Product Hero section #4]
[Product Hero section #5]
[Carousel description widget]
[Product carousel widget]