Duplex Plan: Parkridge 60-035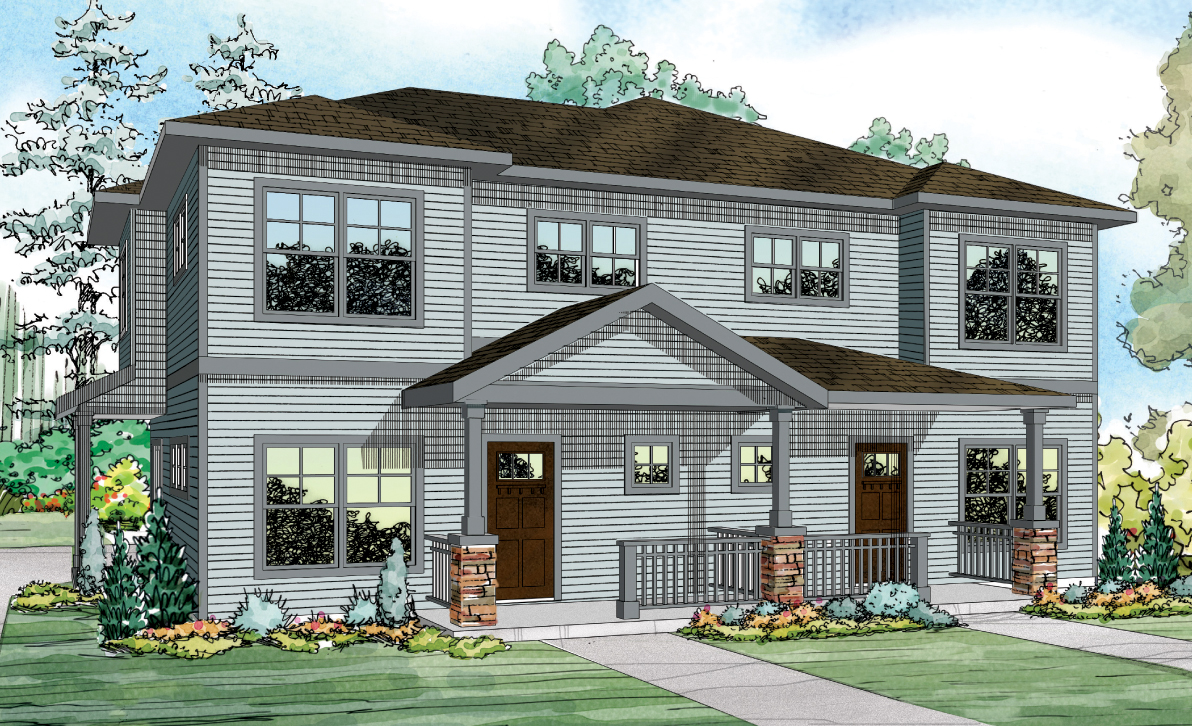 This large country-style duplex plan gives you two for the price of one. Each unit provides a three bedroom floor plan with great room style living areas. From the street, visitors are welcomed by charming railed and covered porch up front. The asymmetrical layout helps to provide privacy for each unit. While each offers a great room - open kitchen, dining room and living room - on the main floor, Unit A is set up so that outdoor living occurs along the back of the duplex while Unit B has a side covered patio. Both garages are accessed along the rear. Sleeping areas can be found on the upper level of this 2 story duplex design.
Ready to explore more unique duplex plans? Check our collection of mult-family designs!
[Quote section]
[Product Hero section #1]
[Product Hero section #2]
[Product Hero section #3]
[Product Hero section #4]
[Product Hero section #5]
[Carousel description widget]
[Product carousel widget]
#House Plan of the Week