What to Look for in a Modern Cottage House Plan
We may have spent more time at home this last year but that hasn't wavered the desire for small house plans that live large. Modern or urban cottages are still trending with those looking for their next home. Associated Designs dives into what makes a modern cottage and the different forms this style supports.
First, what is a modern cottage? When many homeowners look for a cottage plan they are looking for something that evokes a sense of nostalgia, possibly drawing on memories of a grandparent's house or that vacation retreat to the mountains. A modern cottage blends these nostalgic elements along with original styles of old English cottages but with updated and newer design elements. While modern cottage can be translated through interior style and furnishing here are design elements to look for when looking for your next modern cottage house plan.
Open Floor Plans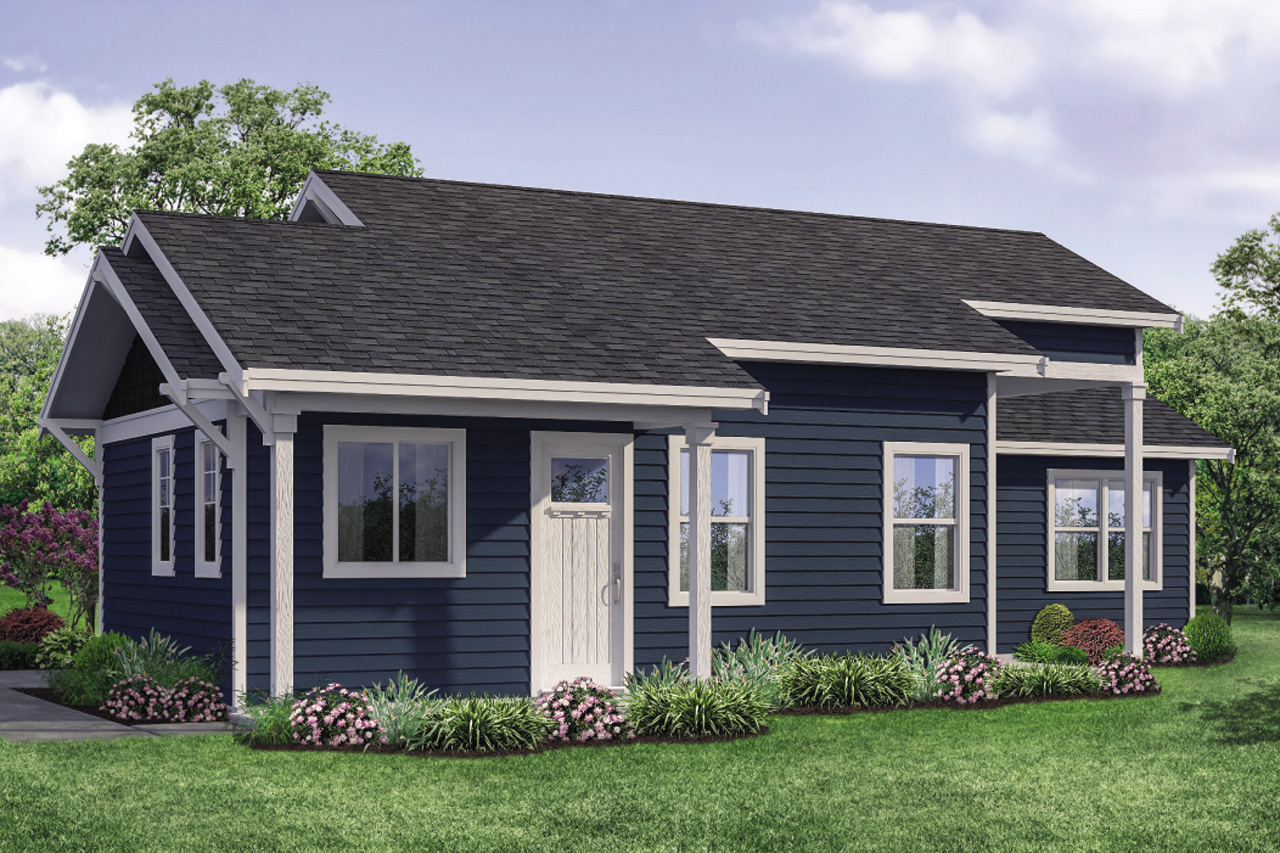 Urban cottage, Klickitat plan 31-129, showcases a floor plan with a nice open floor plan. Vaulted ceilings in the great room add to the spacious feeling of this small 1000 square foot floor plan. The utility room also serves as a mudroom which demonstrates another key element of cottage floor plans and that is dual purposed spaces. The simple and understated exterior is charming and is in keeping with the cottage style's simple and clean esthetics.
Incorporating Nature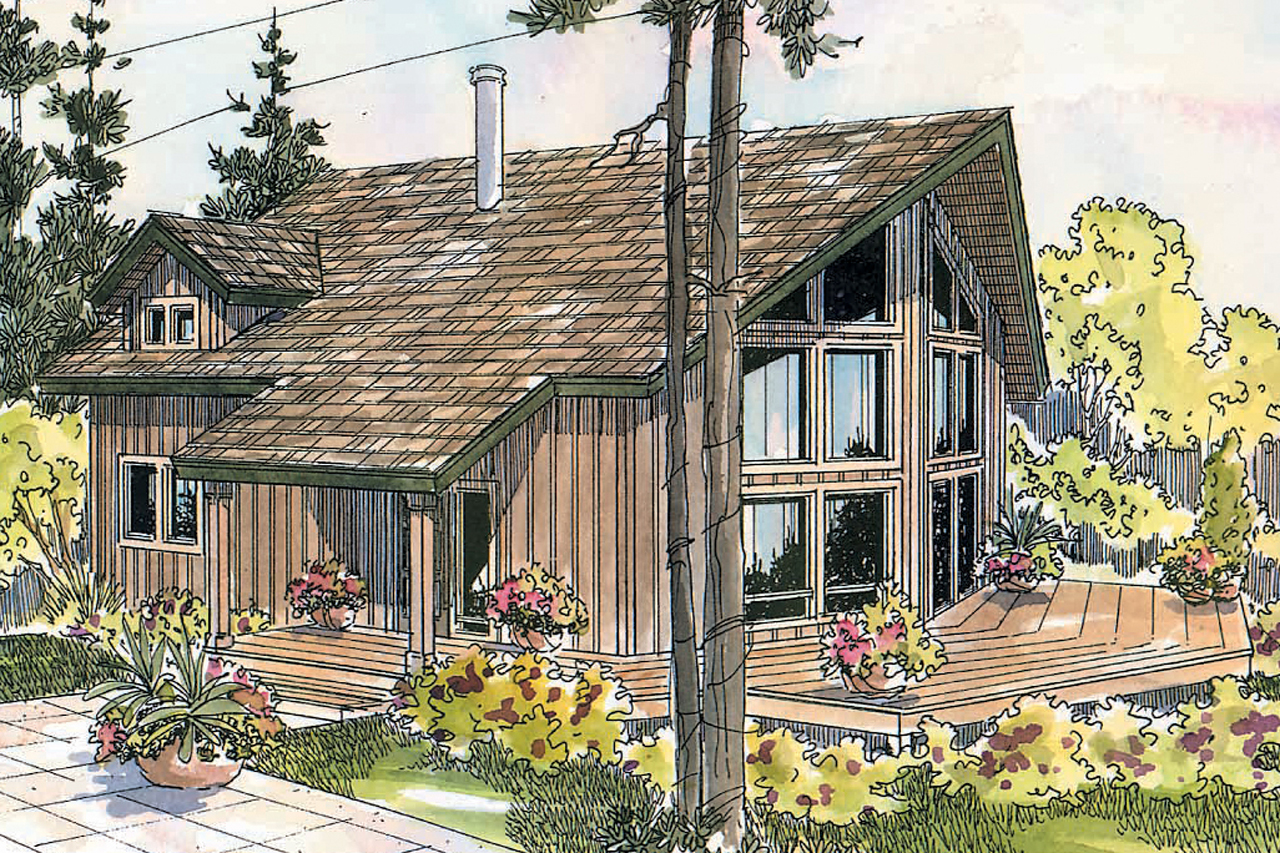 A-frame cottage, Arnett plan 30-419, illustrates this next key cottage element – embracing nature and the natural. The open floor plan incorporates lots of windows. The prow of the a-frame great room is richly glassed allowing the view to be a part of the décor. Every room in the Arnett design has a window to fill the house with as much natural light as possible. The master bedroom even offers the outdoor enthusiast a balcony for enjoying a sunrise cup of coffee or to watch the sunset over a glass of wine. Nature is a big part of the draw to the cottage house plan Arnett.
Second Floor Bedrooms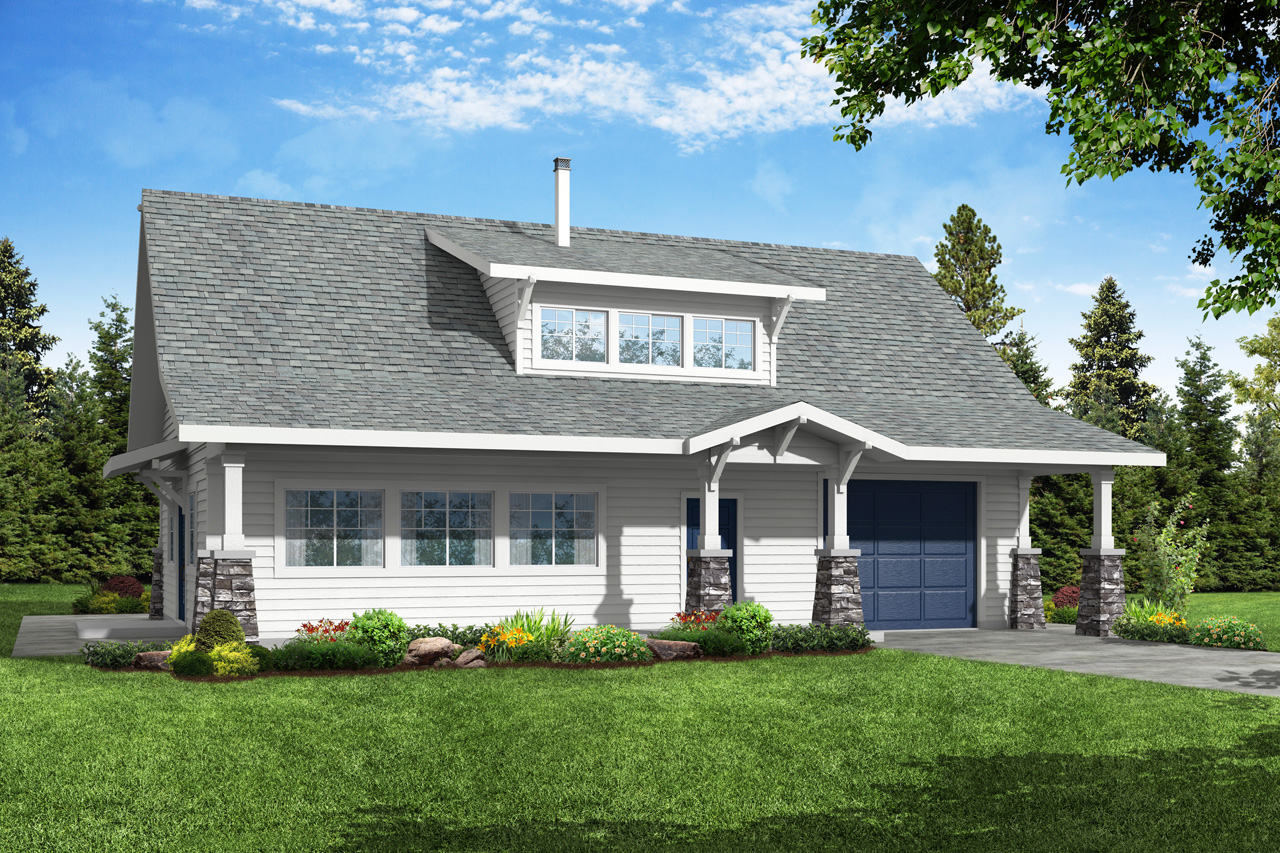 Reminiscent of the old, English cottages – modern cottage designs that incorporate bedrooms on the second floor and designed within the roof harken back to the classic cottage floor plan. The Dorset plan 30-454 offers homeowners such a floor plan. The floor plan checks other boxes for a cottage design, an open great room style main floor filled with windows to allow natural light in. Storage is tucked in under the stairs so that no space is wasted. On the second floor are two bedrooms and a loft. The sloped ceilings down to shorter sidewalls indicate that the second floor has been tucked into what would have otherwise been attic space.
For those that feel that a cottage is closer to a vacation home than a year-round residence, you are not alone. Modern cottages encompass vacation or beach houses. They hold similar design features to the year-round residence with floor plans that are open and naturally bright, however, these plans may be larger in size or offer full second stories to accommodate large family gatherings.
Mountain Hideaway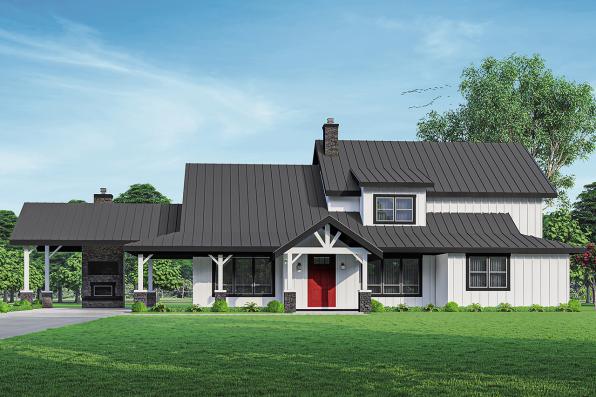 The Wind River house plan exemplifies the trend of larger vacation cottages. The exterior draws on bungalow or Craftsman elements that surround a spacious and open floor plan. The trend for open rooms is no exception here but where the Wind River shines is the 4 suites plus bunk room. With space for multiple families to gather in this modern farmhouse, a cottage is sure to be a place where joyful memories are made. Brining the outdoors in the great room can be opened to a side-covered deck with an outdoor fireplace.
Beach Vibes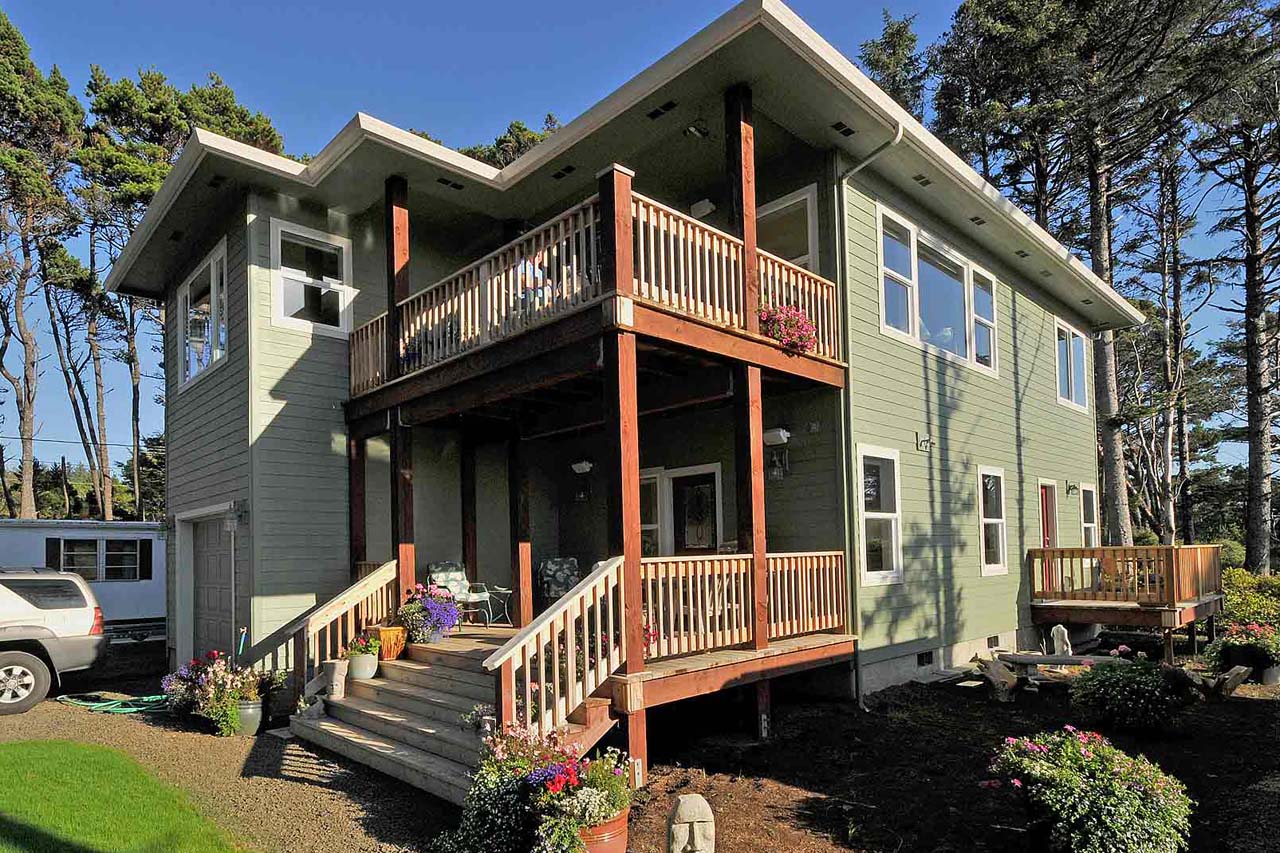 Demonstrating that cottage plans can offer unique floor plans, the Glenview house plan gives homeowners or vacation renters a reversed living floor plan. To capture the views of breaking waves and sunsets (or sunrises depending on your coast) the second-floor living and dining are richly windowed. A second-floor deck extends the opportunities to enjoy the coastal scenery. A second living area is on the main floor along with another bedroom. This open floor plan is ideally laid out with no wasted space.
Lakeside Retreat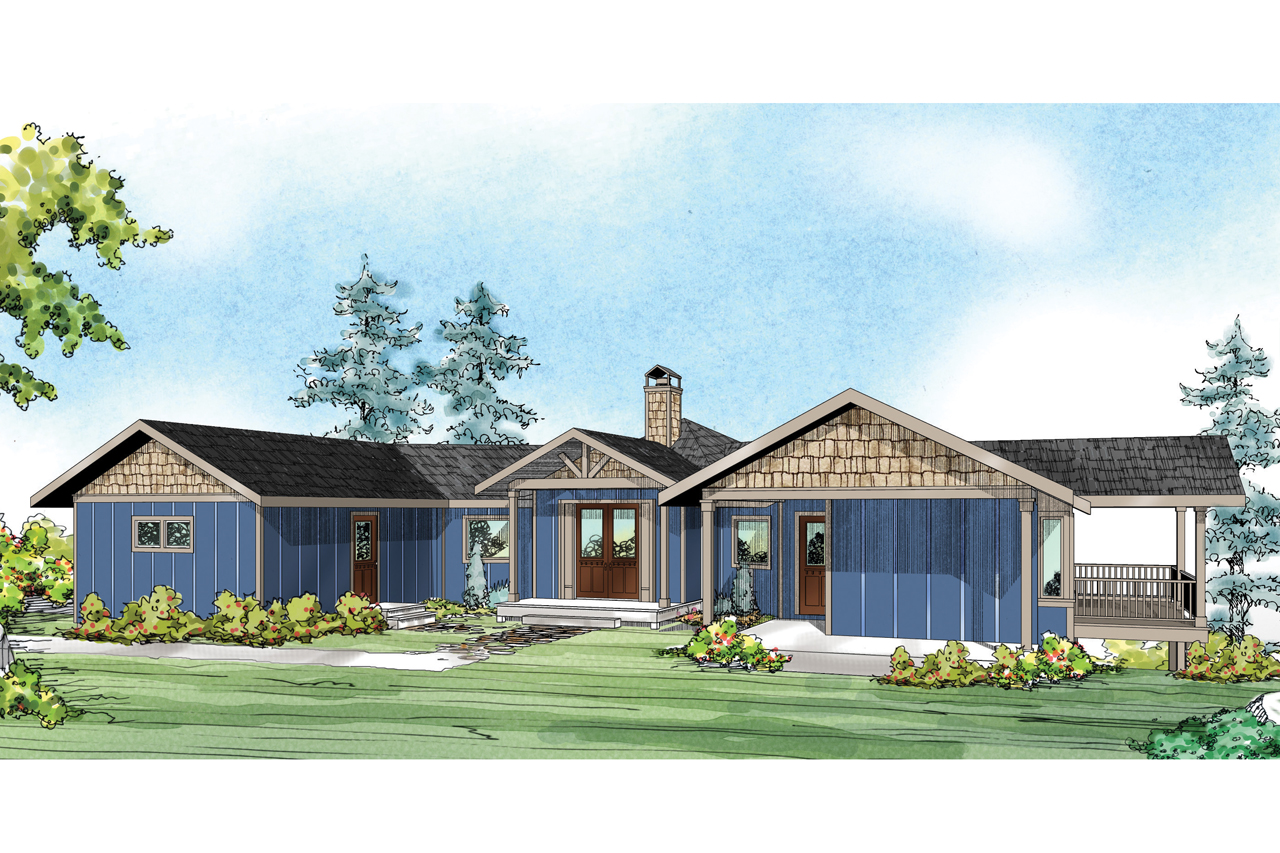 The exterior materials that grace the front of the Edgewater design are evocative of a classic cottage. Inside the floor plan offers an experience that is far from a traditional cottage. The hexagonal great room is truly unique but captures the open and nature driven floor plan. Two sides of the great room have sliding glass doors that open the room to the deck. Each space is filled with windows allowing light to flood in. With most rooms having direct access to the outside, the Edgewater would be ideally suited to a lakeside lot or view.
The modern cottage house plan covers a wide range of sizes and layouts. But the common design trends continue to be open floor plans with plenty of natural light and rooms that can serve dual purposes. If you are feeling inspired to find your next cottage inspired house plan check out Associated Designs collection of cottage house plans.
[Quote section]
[Product Hero section #1]
[Product Hero section #2]
[Product Hero section #3]
[Product Hero section #4]
[Product Hero section #5]
[Carousel description widget]
[Product carousel widget]
#Newsletters